7 Descuidos más Embarazosos Ocurridos en Directo en TV
7 Descuidos más Embarazosos Ocurridos en Directo en TV
Famosos… siempre los ves bien vestidos, peinados o maquillados. Donde quiera que van, deslumbran a su público, sin embargo, en pocas ocasiones vemos que también siguen siendo seres humanos comunes que tienen sus descuidos.
En este vídeo te contaré, cuáles han sido los siete descuidos más embarazosos de famosos ocurridos en televisión.
Número 7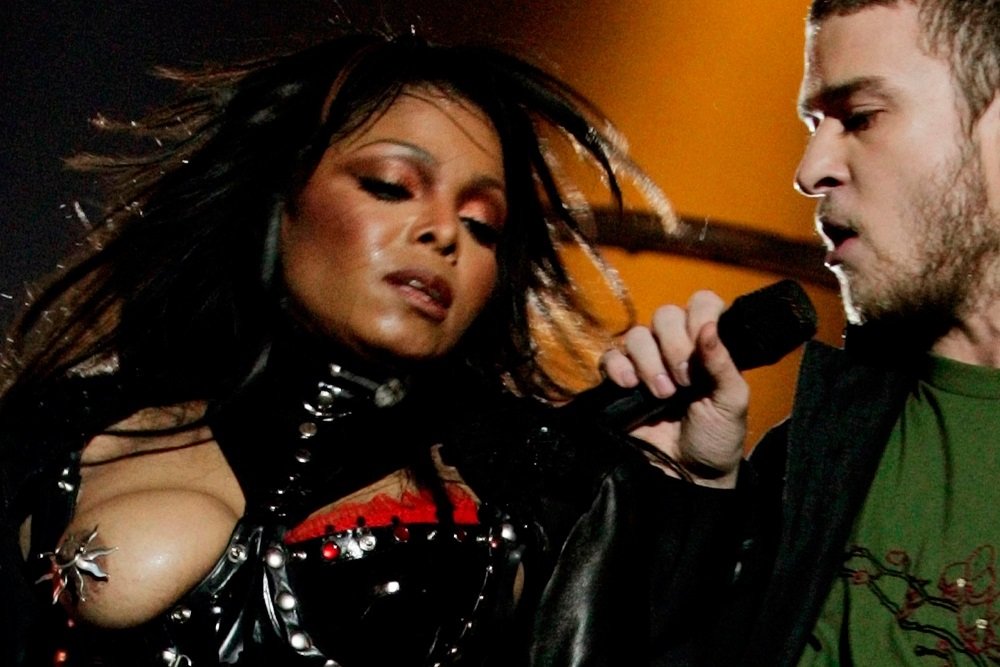 En el número siete encontramos a las estrellas Janet Jackson y Justin Timberlake, quienes sufrieron uno de los momentos más embarazosos de la historia, cuando estaban cantando en directo en el Super Bowl en el año 2004, con una audiencia de más de cien millones de personas. En el momento del cierre de su presentación, Timberlake rompió según él, de manera involuntaria, parte de la blusa, dejando al desnudo el seno izquierdo de Jackson. Para muchos no fue otra cosa que un escándalo publicitario que daría mucho de qué hablar, y hasta el día de hoy lo han logrado. Por otro lado, desde ese incidente, las grandes transmisiones en directo, emiten su señal con cinco segundos de retraso, para evitar situaciones similares.
Número 6
Durante las finales de la NBA en el año 2015, 18 millones de espectadores fueron testigos de un hecho fuera de lo común. El protagonista de este escándalo fue el basquetbolista Lebron James, quien en un momento en el que se había hecho una pausa en el juego y estaban reunidos, sin darse cuenta mostró sus partes íntimas a toda la audiencia cuando estaba acomodándose el uniforme que al parecer le estaba generando malestar, sin embargo lo que no le incomodó mucho, fue mostrar su miembro a todo el mundo.
Número 5.
Otro de los descuidos durante una transmisión de televisión la protagonizó esta vez la famosa cantante Nicki Minaj, la cual se encontraba en una presentación en el año 2011 en el programa Good Morning America. En un momento de su presentación se encontraba cantando y saltando y sin darse cuenta su seno izquierdo se salió del sostén. Luego de varios segundos se dio cuenta del impase, sin embargo, simplemente se rio del hecho y siguió con su presentación.
Número 4.
El siguiente puesto es para la actriz Monique Coleman, recordada por su papel en la película High School Musical, impactó a los televidentes en pleno directo. La situación ocurrió durante su participación en el programa estadounidense llamado Dancing With The Stars, cuando estaba realizando su presentación de baile, de manera accidental mostró gran parte de su trasero. Esto ocurrió debido a que en un momento luego de dar un giro, el tacón de su zapato se enredó con las plumas de su vestido halándolo hacia abajo, dejando ver sus delicadas curvas.
Número 3.
La siguiente situación ocurrió durante la copa del mundo de Bobsleigh en Vancouver Canadá en el año 2010. El impase esta vez fue para la deportista Gillian Cooke, quien estaba lista en el partidor con su compañera, y a punto de salir se agachó de manera brusca, rasgando su traje de neopreno, el cual dejó ver todo su trasero. A pesar de la incómoda situación, la deportista no se dio cuenta del accidente, de lo contrario habría influido negativamente en su participación.
Número 2.
Esta posición es para el ex futbolista alemán Sebastian Kehl, en su paso por el Borussia Dormunt en el año 2009. La situación ocurrió en uno de los partidos, cuando en una jugada de contacto uno de sus rivales le agarró de manera brusca de su pantaloneta, dejando así, todas sus partes íntimas totalmente al aire durante varios segundos. Lo curioso de este caso, es que a Kehl poco le importó ya que se tomó su tiempo para volverse a acomodar su miembro en sus calzoncillos.
Número 1.
Bueno y en el número uno les traigo a la famosa cantante Miley Cyrus, que la verdad más de una vez ha causado polémica por sus particulares vestimentas. Durante el acto de premiación de los MTV 2015, Miley Cyrus se encontraba en los camerinos realizando un cambio de vestuario y un camarógrafo llegó hasta donde estaba y le pasaron un micrófono. Cuando comenzó a hablar hizo un movimiento brusco, con lo cual dejó su pecho izquierdo desnudo el cual vieron miles de personas. La producción al darse cuenta de esto, cambió de cámara de inmediato, pero ya era demasiado tarde. Cyrus se lo tomó de manera tranquila, sin embargo, sus fans, recordar este momento por siempre.
Bueno espero que te hayas divertido con estos siete momentos embarazosos. Si te gustó no olvides dar un like al vídeo.